Dilham St Nicholas
Dilham St Nicholas
Dilham St Nicholas
Dilham St Nicholas
Dilham St Nicholas
Dilham St Nicholas
Dilham St Nicholas
Dilham St Nicholas
Dilham St Nicholas
Dilham St Nicholas
Dilham St Nicholas
Dilham St Nicholas
Dilham St Nicholas
Dilham St Nicholas
Dilham St Nicholas
Dilham St Nicholas
Dilham St Nicholas
Dilham St Nicholas
Dilham St Nicholas
Dilham St Nicholas
Dilham St Nicholas
Dilham St Nicholas
Dilham St Nicholas
Dilham St Nicholas
Dilham St Nicholas
Dilham St Nicholas
Dilham St Nicholas
Dilham St Nicholas
Dilham St Nicholas
Dilham St Nicholas
Dilham St Nicholas
Dilham St Nicholas
Dilham St Nicholas
Dilham St Nicholas
Dilham St Nicholas
Dilham St Nicholas
Dilham St Nicholas
Dilham St Nicholas
Dilham St Nicholas
Dilham St Nicholas
Dilham St Nicholas
Dilham St Nicholas
Dilham St Nicholas
Dilham St Nicholas
Dilham St Nicholas
Dilham St Nicholas
Dilham St Nicholas
Dilham St Nicholas
Dilham St Nicholas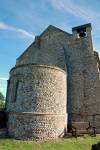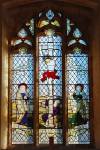 What you need to know about this church
St Nicholas church is located in Dilham, a small rural Norfolk village five miles west of Stalham, close to the end of navigation of the famous Norfolk Broads.
* denotes external links that open in a new window
Visiting Dilham St Nicholas
St Nicholas church in Dilham is beautifully situated in a really rural position close to the end of navigation of the Norfolk Broads. The village has a really pretty mooring, if your boat can navigate under Wayford Bridge and then the very narrow Walsham & Dilham canal stretch. But it is really worth the effort, and furthermore, it is only a short walk from the mooring to this unusual church.
Some early churches with round towers later had them replaced by larger square towers. Here the opposite has happened! There was a medieval church with aisles and a square flint tower. This tower was repaired in 1775 as a square tower, and the church was reduced in size, losing its aisles, and rebuilt in red brick. This tower was badly cracked in a storm in 1834 and demolished in 1835. Later that year a round tower was built in its position, but this fell into ruins by the end of the century – perhaps because it was used as a chimney? Then in 1931 the whole church was rebuilt faced with flints, and Clipsham stone was used for the dressed stone square-headed windows with X shaped cusped tracery, quoins, doorways, porch, string courses and buttresses. The base of the round tower was built up to form a baptistery, where the font stands. There is a bell cote on the south-west corner, in which hangs a bell cast in 1653.
The late 14th century font, standing within the circle of the former round tower, came from the earlier church. It has three trefoiled panels above three quatrefoils on each face of the bowl, and the stem is surrounded by eight engaged pillars with trefoil-headed panels between them.
The nave and chancel are in one space, and covered with a hammer-beam roof, perhaps re-using old materials. There are angels on the hammers, bearing N for Nicholas alternating with praying hands, together or crossed on the chest; some angels are crowned.
A feature that is not often seen nowadays is the Stations of the Cross. These were images of the key parts of Jesus' final journey to Calvary, carrying the Cross. The medieval pilgrim, who could not afford to visit the Holy Land, could follow the Way of the Cross round his church, praying and meditating at each of the fourteen stations, and feel he had taken a form of pilgrimage. The Crucifixion is sometimes added as the fifteenth image.
Conclusion: beautifully situated church with a colourful history