Morton-on-the-Hill St Margaret
Morton-on-the-Hill St Margaret
Morton-on-the-Hill St Margaret
Morton-on-the-Hill St Margaret
Morton-on-the-Hill St Margaret
Morton-on-the-Hill St Margaret
Morton-on-the-Hill St Margaret
Morton-on-the-Hill St Margaret
Morton-on-the-Hill St Margaret
Morton-on-the-Hill St Margaret
Morton-on-the-Hill St Margaret
Morton-on-the-Hill St Margaret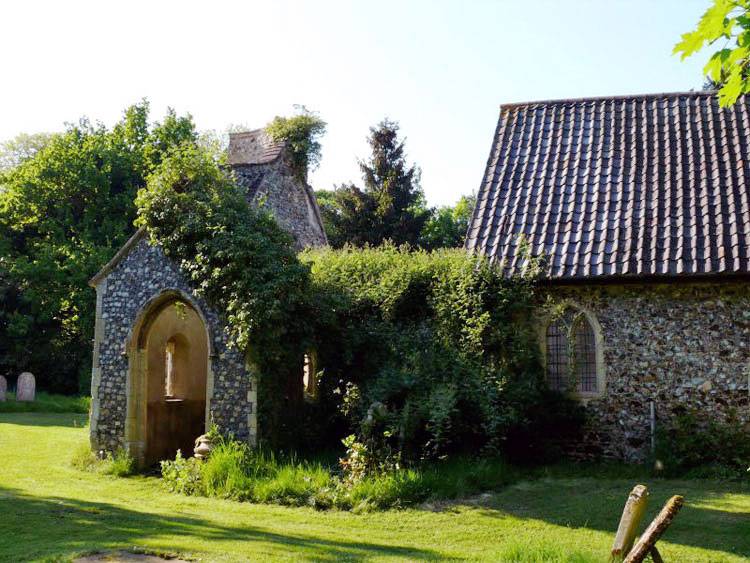 Morton-on-the-Hill St Margaret
Morton-on-the-Hill St Margaret
Morton-on-the-Hill St Margaret
Morton-on-the-Hill St Margaret
Morton-on-the-Hill St Margaret
Morton-on-the-Hill St Margaret
Morton-on-the-Hill St Margaret
Morton-on-the-Hill St Margaret
Morton-on-the-Hill St Margaret
Morton-on-the-Hill St Margaret
Morton-on-the-Hill St Margaret
Morton-on-the-Hill St Margaret
Morton-on-the-Hill St Margaret
Morton-on-the-Hill St Margaret
Morton-on-the-Hill St Margaret





What you need to know about this church
St Margarets church is located in Morton-on-the-Hill, in the grounds of Morton Hall just south-west of Attlebridge. It is in the care of the Norfolk Churches Trust.
* denotes external links that open in a new window
Visiting Morton-on-the-Hill St Margaret
To find the church of St Margaret's in Morton-on-the-Hill is a challenge in itself. It lies in the grounds of Morton Hall, and can only be reached via a small lane through a wood. Unfortunately, it is usually locked, but on one occasion, I was lucky to find it open, and was able to take the interior photos.
The Norfolk Churches Trust has looked after what is left of this Church since 1979. On Easter Monday in March 1959 the tower collapsed and three bells fell through the nave roof. Over the following years the remains of the tower walls were stabilised, and the west part of the nave and its south porch still stand, but have no roof. The eastern part was enclosed by a wood and glass screen across the nave, enabling that part of the nave and the north aisle to continue in use as a church.
The 14th century tower was about twice as high as it is now and had an octagonal belfry. The old nave has 11th century west quoins made of ferricrete, and the original north doorway is still to be seen, framed with flints and ferricrete. There is also quite a bit of ferricrete in the lower parts of the north wall. A bell, dated 1793, on a low frame, just stands inside this north door. The east end of the nave was extended eastwards to serve as the chancel in the 13th century, with Y-tracery windows. 
On the north side is the 14th century aisle, with its north doorway now providing the access to this Church. This aisle now has an altar and some pews. Against the north wall is a monument, a tomb chest, for Thomas Southwell †1609, with his family heraldry. The aisles east window has lovely tracery and is filled with plate glass, so it has no interfering lead cames with small panes.
The former chancel still has Decalogue boards on the east wall, showing the Ten Commandments, Improving Sentences, the Creed and the Lord's Prayer. The 17th century altar rails are still there and parts of the former Rood screen are at either side of the sanctuary. The 15th century font, with shields round the bowl, survived the crash and now stands near the pillar of the arcade. In the centre of the nave floor is a brass figure for Katherine Audley, sister of Thomas Southwell, who died in 1611. She wears a hooped dress, a pointed stomacher, and a ruff round her neck, with a calash (veil on a wire frame) over her French bonnet. This brass was stolen when the church had no roof, but returned after 16 years, in 1981!
Conclusion: locked church with fallen tower and unusual interior