Potter Heigham St Nicholas
Potter Heigham St Nicholas
Potter Heigham St Nicholas
Potter Heigham St Nicholas
Potter Heigham St Nicholas
Potter Heigham St Nicholas
Potter Heigham St Nicholas
Potter Heigham St Nicholas
Potter Heigham St Nicholas
Potter Heigham St Nicholas
Potter Heigham St Nicholas
Potter Heigham St Nicholas
Potter Heigham St Nicholas
Potter Heigham St Nicholas
Potter Heigham St Nicholas
Potter Heigham St Nicholas
Potter Heigham St Nicholas
Potter Heigham St Nicholas
Potter Heigham St Nicholas
Potter Heigham St Nicholas
Potter Heigham St Nicholas
Potter Heigham St Nicholas
Potter Heigham St Nicholas
Potter Heigham St Nicholas
Potter Heigham St Nicholas
Potter Heigham St Nicholas
Potter Heigham St Nicholas
Potter Heigham St Nicholas
Potter Heigham St Nicholas
Potter Heigham St Nicholas
Potter Heigham St Nicholas
Potter Heigham St Nicholas
Potter Heigham St Nicholas
Potter Heigham St Nicholas
Potter Heigham St Nicholas
Potter Heigham St Nicholas
Potter Heigham St Nicholas
Potter Heigham St Nicholas
Potter Heigham St Nicholas
Potter Heigham St Nicholas
Potter Heigham St Nicholas
Potter Heigham St Nicholas
Potter Heigham St Nicholas
Potter Heigham St Nicholas
Potter Heigham St Nicholas
Potter Heigham St Nicholas
Potter Heigham St Nicholas
Potter Heigham St Nicholas
Potter Heigham St Nicholas
Potter Heigham St Nicholas
Potter Heigham St Nicholas
Potter Heigham St Nicholas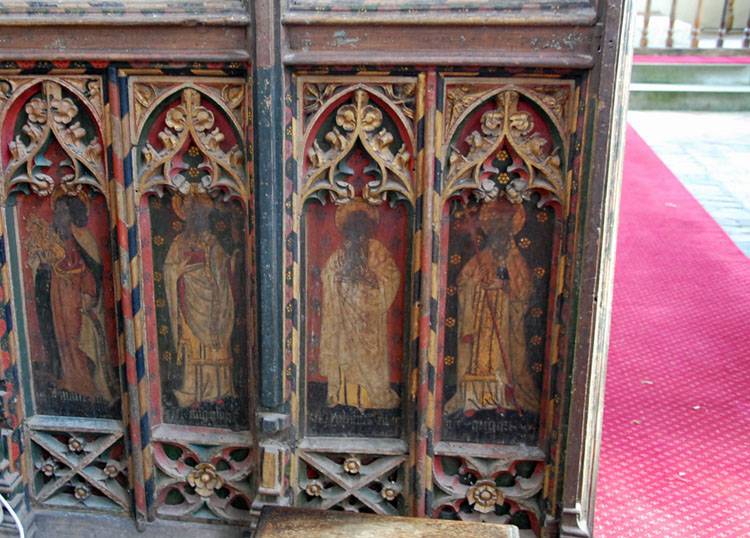 Potter Heigham St Nicholas
Potter Heigham St Nicholas
Potter Heigham St Nicholas
Potter Heigham St Nicholas
Potter Heigham St Nicholas
Potter Heigham St Nicholas
Potter Heigham St Nicholas
Potter Heigham St Nicholas
Potter Heigham St Nicholas
Potter Heigham St Nicholas
Potter Heigham St Nicholas
Potter Heigham St Nicholas
Potter Heigham St Nicholas
Potter Heigham St Nicholas
Potter Heigham St Nicholas
Potter Heigham St Nicholas
Potter Heigham St Nicholas
Potter Heigham St Nicholas
Potter Heigham St Nicholas
Potter Heigham St Nicholas
Potter Heigham St Nicholas
Potter Heigham St Nicholas
Potter Heigham St Nicholas
Potter Heigham St Nicholas
Potter Heigham St Nicholas
Potter Heigham St Nicholas
Potter Heigham St Nicholas
Potter Heigham St Nicholas
Potter Heigham St Nicholas
Potter Heigham St Nicholas
Potter Heigham St Nicholas
Potter Heigham St Nicholas
Potter Heigham St Nicholas
Potter Heigham St Nicholas
Potter Heigham St Nicholas
Potter Heigham St Nicholas
Potter Heigham St Nicholas
Potter Heigham St Nicholas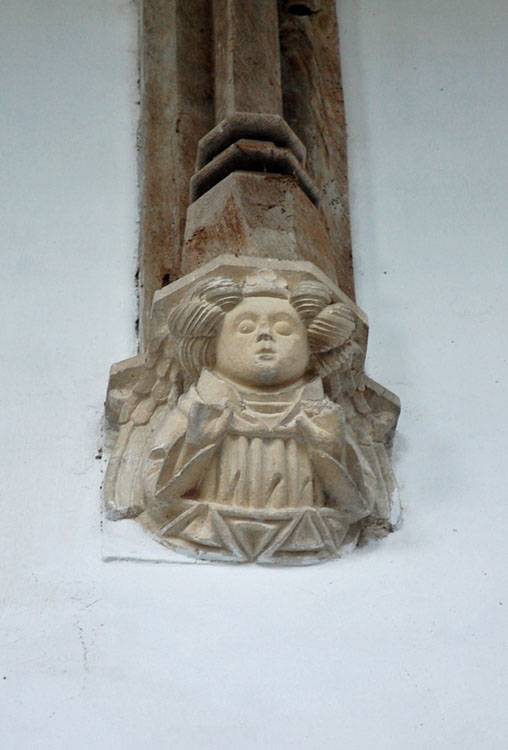 Potter Heigham St Nicholas
Potter Heigham St Nicholas
Potter Heigham St Nicholas
Potter Heigham St Nicholas
Potter Heigham St Nicholas
Potter Heigham St Nicholas
Potter Heigham St Nicholas
Potter Heigham St Nicholas
Potter Heigham St Nicholas
Potter Heigham St Nicholas
Potter Heigham St Nicholas
Potter Heigham St Nicholas
Potter Heigham St Nicholas
Potter Heigham St Nicholas
Potter Heigham St Nicholas
Potter Heigham St Nicholas
Potter Heigham St Nicholas
Potter Heigham St Nicholas
Potter Heigham St Nicholas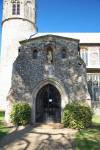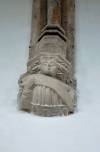 What you need to know about this church
St Nicholas church is located in Potter Heigham, a Norfolk village close to the River Thurne, and with the redoubtful highlight for every boater on the Norfolk Broads, the medieval Potter Higham Bridge.
* denotes external links that open in a new window
Visiting Potter Heigham St Nicholas
Potter Heigham St Nicholas is an open and welcoming church, situated nearly a mile away from its village. Being in the Broads, where reeds are still grown, this Church has thatched nave and chancel. The low aisles are covered with lead, and have 15th century square-headed windows. Above are six tall 15th century clerestory windows each side, with a string course linking the hood moulds. The porch is probably 14th century using locally made bricks and flints. In the gable are two windows, either side of a larger statue niche, all framed with brick. The tower, containing some knapped flint, is 14th century with a contemporary octagonal belfry. There are dummy windows in flushwork between the belfry openings, with matching tracery. There are a row of grotesques below the flushwork battlemented parapet (see drone photos in the slideshow) and fillets in-filling the gap between the straight nave wall and the curving tower wall.
The nave has a hammer beam roof with tracery in the spandrels and wallposts supported on stone angel corbels. On the east nave wall is a 1909 Crucifix against the shadowy remains of paintings of The Blessed Virgin Mary and St John. 14th century wall paintings survive in the south aisle where Ecclesia (Mother Church) is surrounded by scenes for the Seven Acts of Mercy, caring for the hungry, thirsty, naked, prisoner, stranger, sick, and dead. At the west end of the north aisle, above the modern vestry, are the faded figures of St Christopher and St Anthony. There are further remains of paintings towards the east end of this wall, and maybe they show the Annunciation, with the Adoration of the Magi lower down.
The Rood screen of 1501 has the Saints (N-S) Mark, Augustine, John, Gregory, Jerome, Eligius, Luke and Ambrose. 2, 4, 5 and 8 are the Four Latin Doctors, remembered for their work establishing the Christian beliefs and doctrines 4th – 6th century. The 15th century font here is unique, made of local brick and tile, and elevated on a double plinth, also of brick. It is said that there was a pottery here in Roman times until the 15th century.
Conclusion: beautiful open church with plenty to see