Taverham St Edmund
Taverham St Edmund
Taverham St Edmund
Taverham St Edmund
Taverham St Edmund
Taverham St Edmund
Taverham St Edmund
Taverham St Edmund
Taverham St Edmund
Taverham St Edmund
Taverham St Edmund
Taverham St Edmund
Taverham St Edmund
Taverham St Edmund
Taverham St Edmund
Taverham St Edmund
Taverham St Edmund
Taverham St Edmund
Taverham St Edmund
Taverham St Edmund
Taverham St Edmund
Taverham St Edmund
Taverham St Edmund
Taverham St Edmund
Taverham St Edmund
Taverham St Edmund
Taverham St Edmund
Taverham St Edmund
Taverham St Edmund
Taverham St Edmund
Taverham St Edmund
Taverham St Edmund
Taverham St Edmund
Taverham St Edmund
Taverham St Edmund
Taverham St Edmund
Taverham St Edmund
Taverham St Edmund
Taverham St Edmund
Taverham St Edmund
Taverham St Edmund
Taverham St Edmund
Taverham St Edmund
Taverham St Edmund
Taverham St Edmund
Taverham St Edmund
Taverham St Edmund
Taverham St Edmund
Taverham St Edmund
Taverham St Edmund
Taverham St Edmund
Taverham St Edmund
Taverham St Edmund
Taverham St Edmund
Taverham St Edmund
Taverham St Edmund
Taverham St Edmund
Taverham St Edmund
Taverham St Edmund
Taverham St Edmund
Taverham St Edmund
Taverham St Edmund
Taverham St Edmund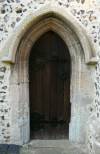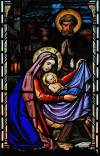 Taverham St Edmund's church south side 10.04.1939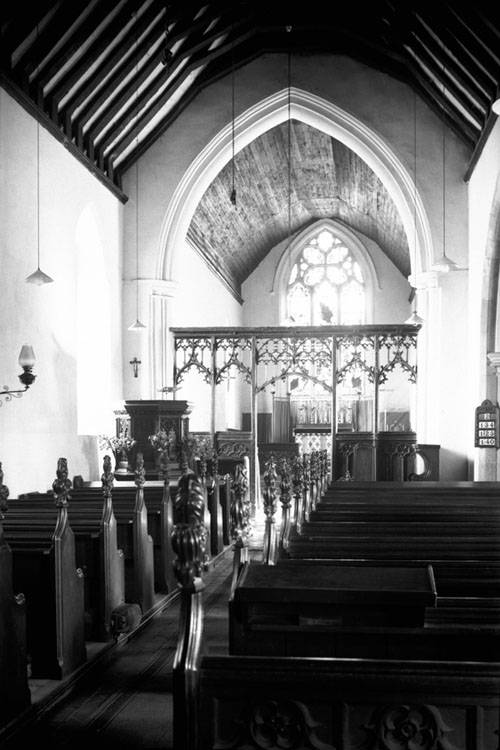 Taverham St Edmund's church interior view E 10.04.1939
Taverham St Edmund's church screen E side 10.04.1939
Taverham St Edmund's church choir stalls 10.04.1939
What you need to know about this church
St Edmunds church is located in Taverham, a Norfolk village about 5 miles north-west of the City of Norwich.
* denotes external links that open in a new window
Visiting Taverham St Edmund
St Edmund's church in Taverham has an unusual outer appearance with its thatched chancel which looks slightly higher than the nave. The tower here has 11th century origins, with a lower, west slit window having a flint frame. Higher up on the south side is a stone-framed window, which indicates later 11th century work. It is reported that there was a lightning strike in 1459, causing much damage to the tower, nave and chancel. Did this lead to the octagonal belfry replacing the earlier belfry? There is an elaborate parapet with flushwork panels in the battlements, and eight stone crosses on the corners. The north nave wall, though covered with render, still shows an 11th century doorway, with its round arch resting on stone imposts, at the top of narrower-spaced jambs. Both arch and jambs are formed of flint and/or ferricrete. The south aisle and porch were rebuilt in 1861. The chancel retains its 14th century window tracery and its thatched roof.
The font stands in the south aisle, and has the emblems of the Evangelists in the corona supporting the bowl: SE eagle (John), SW winged lion (Mark), NW winged man (Matthew), NE winged bull (Luke). Around the stem are eight standing Saints: E Agnes, SE James the Less, S Anne, SW Margaret, W Giles, NW Lambert, N Edmund, NE Leonard. The other sides of the corona and the sides of the bowl all have blank shields. On a window sill in the south aisle stands the wheel head of a 10th century stone cross. There is a gallery across the west end, which is accessed through the double-splayed former window in the west nave, before the tower was added. In the north nave west window is a Crucifixion, with St Mary and St John either side of the Cross, which is a replacement. In the tracery above is Norwich glass of about 1470, featuring feathered angels, holding scrolls with the text of the Vespers Anthem for the Eve of St Edmund's Day. Across the bottom are three kneeling donors, dated about 1466. The Rood screen with finely cusped tracery dates from the 15th century. The altar rails, filled with a variety of 14th century tracery carvings below the rail, were fashioned from a former screen at Thurgarton Church. There is a dropped-sill sedilia, with trefoil-headed arches at either end and a separate piscina with a credence shelf and traces of medieval colour, in red stencilled roses round the cusped arch.
Conclusion: open church with a really old tower