Onehouse St John the Baptist
Onehouse St John the Baptist
Onehouse St John the Baptist
Onehouse St John the Baptist
Onehouse St John the Baptist
Onehouse St John the Baptist
Onehouse St John the Baptist
Onehouse St John the Baptist
Onehouse St John the Baptist
Onehouse St John the Baptist
Onehouse St John the Baptist
Onehouse St John the Baptist
Onehouse St John the Baptist
Onehouse St John the Baptist
Onehouse St John the Baptist
Onehouse St John the Baptist
Onehouse St John the Baptist
Onehouse St John the Baptist
Onehouse St John the Baptist
Onehouse St John the Baptist
Onehouse St John the Baptist
Onehouse St John the Baptist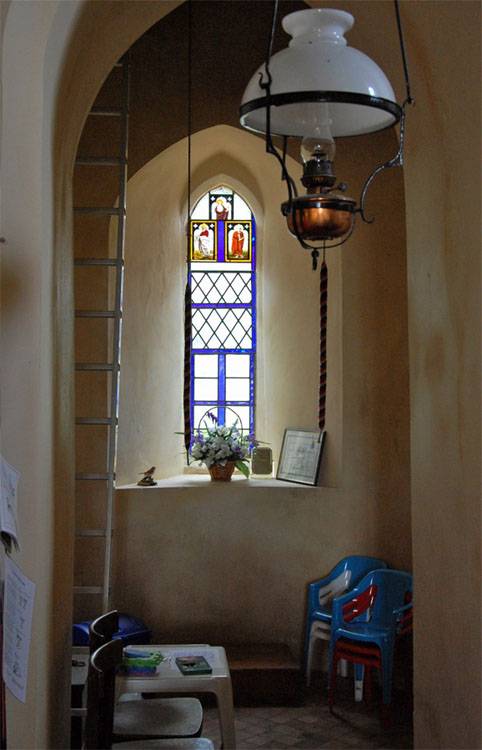 Onehouse St John the Baptist
Onehouse St John the Baptist
Onehouse St John the Baptist
Onehouse St John the Baptist
Onehouse St John the Baptist
Onehouse St John the Baptist
Onehouse St John the Baptist
What you need to know about this church
St John the Baptists church is located in Onehouse, a village in Suffolk about 3 miles north-west of Stowmarket.
* denotes external links that open in a new window
Visiting Onehouse St John the Baptist
The church of St John the Baptist in Onehouse has always been one of the most difficult to get into. However, after we had made the appropriate arrangements, we were let in by the then priest with her husband. It sits in a very remote position, a bit away from its village, and is not easy to find.
The tower now to be seen is mostly a rebuild in the 1990s, to a lower level than it had been originally, when built in the 14th century. The tower was causing grave concern in the 1980s, with a decided lean to the west, and various remedies were tried. Eventually the top two thirds were taken down and then rebuilt as half the tower, completed in 1995. Three of the same belfry openings were re-used, but set lower than the ridge of the nave. Any medieval tower would have had its belfry higher than the nave so that the sound of the bells could travel eastwards as well as in the other directions. There is one other opening, a lancet at ground floor level, facing west. The previous tower had another above this, as seen in a picture from 1860 (see slideshow), and there was also a short spire, topped with a weather vane. The north nave has a high-set lancet west of the 13th century blocked north doorway, but the two windows further east are probably 19th century. The chancel was rebuilt in 1898. The south nave has 19th century cusped Y windows and a brick porch, with a wide Tudor (flattish) arch, from the 16th century.
The font is possibly very ancient, probably 12th century. It is certainly unusual and somewhat misshapen. The bowl is a roughly shaped square tub, with traces of carvings on the angles of the rim. These could be the remains of angels' heads with outstretched wings. It stands on a square stem, in front of the pointed tower arch. For many years large areas of the interior of the flint walls have been left exposed, so that the underlying materials could be seen. A lot of brick, of different ages, and some chalk have been used, particularly around the later windows that have been inserted. The nave has scissor-braced rafters and tie beams. One rough old beam above the chancel entrance could have been the Rood beam. It has traces of a carved text along its chamfered edge. The pews were put in during the 19th century, but one old bench end with an arm rest can be seen in the south-west corner of the nave. It has a curious animal, with grinning teeth in its backward looking head, and possibly webbed feet. The east window tracery, with many cusped panels, is also 19th century.
Conclusion: remote church which is usually locked