Bradwell St Nicholas
Bradwell St Nicholas
Bradwell St Nicholas
Bradwell St Nicholas
Bradwell St Nicholas
Bradwell St Nicholas
Bradwell St Nicholas
Bradwell St Nicholas
Bradwell St Nicholas
Bradwell St Nicholas
Bradwell St Nicholas
Bradwell St Nicholas
Bradwell St Nicholas
Bradwell St Nicholas
Bradwell St Nicholas
Bradwell St Nicholas
Bradwell St Nicholas
Bradwell St Nicholas
Bradwell St Nicholas
Bradwell St Nicholas
Bradwell St Nicholas
Bradwell St Nicholas
Bradwell St Nicholas
Bradwell St Nicholas
Bradwell St Nicholas
Bradwell St Nicholas
Bradwell St Nicholas
Bradwell St Nicholas
Bradwell St Nicholas
Bradwell St Nicholas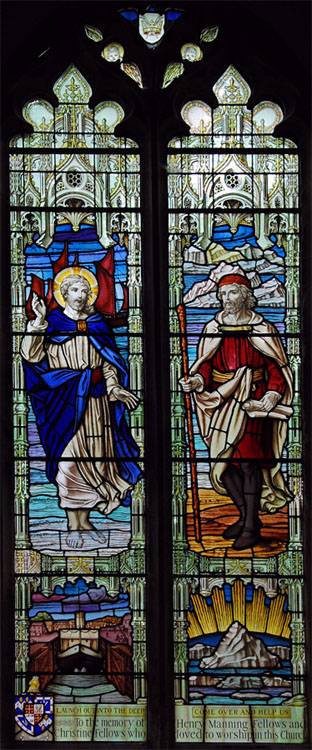 Bradwell St Nicholas
Bradwell St Nicholas
Bradwell St Nicholas
Bradwell St Nicholas
Bradwell St Nicholas
Bradwell St Nicholas
Bradwell St Nicholas
Bradwell St Nicholas
Bradwell St Nicholas
Bradwell St Nicholas
Bradwell St Nicholas
Bradwell St Nicholas
Bradwell St Nicholas
Bradwell St Nicholas
Bradwell St Nicholas
Bradwell St Nicholas
Bradwell St Nicholas
Bradwell St Nicholas
Bradwell St Nicholas
Bradwell St Nicholas
Bradwell St Nicholas
Bradwell St Nicholas
Bradwell St Nicholas
Bradwell St Nicholas
Bradwell St Nicholas
Bradwell St Nicholas
Bradwell St Nicholas
Bradwell St Nicholas
Bradwell St Nicholas
Bradwell St Nicholas
Bradwell St Nicholas
Bradwell St Nicholas
Bradwell St Nicholas
Bradwell St Nicholas
What you need to know about this church
St Nicholas church is located in Bradwell, a large village on the south-western outskirts of Great Yarmouth, just off the A143 Beccles to Yarmouth road, and opposite the Woodlands Primary Academy School.
* denotes external links that open in a new window
Visiting Bradwell St Nicholas
St Nicholas in Bradwell is one of the three churches that form a triangle bordered by the A143 to the east, the River Waveney to the west and Breydon Water to the north: the other two being Belton and Burgh Castle. It has very limited opening hours as you can see in the info box above, and you will probably not be alone in the church, a situation I do not like much as I usually like to wander around, take my time and let the atmosphere of the churches work on me. Nevertheless, you can visit the interior, but you have to have the time and day in mind.
The round tower here is plain and circular right to the top. It is basically a 14th century tower, as is the rest of the church, which has aisles on both sides. On its top is the iron Millenium Beacon, which shows the three money bags symbol of St Nicholas. Either side of the tower, in the west nave wall, are two round windows with 14th century tracery. At the other end, the chancel east window has reticulated (net-like) tracery, again 14th century.
The font is a lion font, with four seated lions round the stem. Its bowl has angels holding shields including the Instruments of the Passion, the Trinity symbol and three chalices and wafers. Alternately are the emblems of the four evangelists, winged man (Matthew), winged lion (Mark), winged bull (Luke) and the eagle (John).
In the south aisle is an interesting window made in 1934 for a family of shipbuilders, with Jesus walking on the water and St James. At the bottom it shows a ship in dry dock of the type they built to go to Labrador with Sir William Grenfell, and a scene of icebergs.
There is a spectacular set of late 17th century rails by the altar, which probably came from a house. The spiral balusters support a six inch deep, carved frieze of lively sea monsters with cherubs riding on their backs. The altar is also carved wood, with an open carved frieze of angel heads, but this is 19th century.
On the north chancel wall is a memorial for Thomas Salmon †1829 and his wife Ann. It shows a facing man kneeling behind a prayer desk, with his two wives, one on each side with a son behind. Below is a frieze of four daughters, kneeling two on each side of a baby son (presumably an early death).
Conclusion: a church for the completist with some nice features