Bramfield St Andrew
Bramfield St Andrew
Bramfield St Andrew
Bramfield St Andrew
Bramfield St Andrew
Bramfield St Andrew
Bramfield St Andrew
Bramfield St Andrew
Bramfield St Andrew
Bramfield St Andrew
Bramfield St Andrew
Bramfield St Andrew
Bramfield St Andrew
Bramfield St Andrew
Bramfield St Andrew
Bramfield St Andrew
Bramfield St Andrew
Bramfield St Andrew
Bramfield St Andrew
Bramfield St Andrew
Bramfield St Andrew
Bramfield St Andrew
Bramfield St Andrew
Bramfield St Andrew
Bramfield St Andrew
Bramfield St Andrew
Bramfield St Andrew
Bramfield St Andrew
Bramfield St Andrew
Bramfield St Andrew
Bramfield St Andrew
Bramfield St Andrew
Bramfield St Andrew
Bramfield St Andrew
Bramfield St Andrew
Bramfield St Andrew
Bramfield St Andrew
Bramfield St Andrew
Bramfield St Andrew
Bramfield St Andrew
Bramfield St Andrew
Bramfield St Andrew
Bramfield St Andrew
Bramfield St Andrew
Bramfield St Andrew
Bramfield St Andrew
Bramfield St Andrew
Bramfield St Andrew
Bramfield St Andrew
Bramfield St Andrew
Bramfield St Andrew
Bramfield St Andrew
Bramfield St Andrew
Bramfield St Andrew
Bramfield St Andrew
Bramfield St Andrew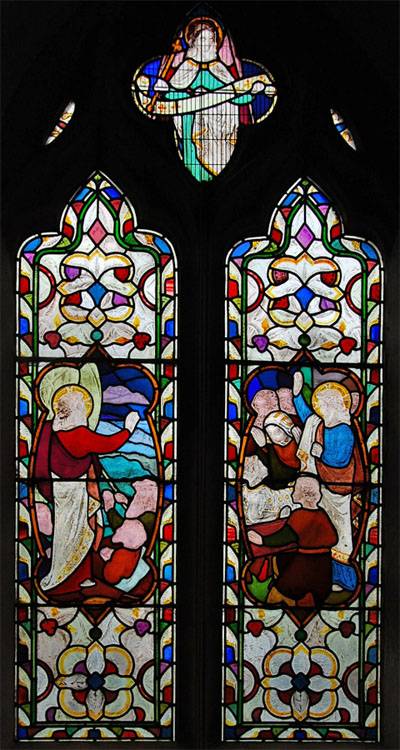 Bramfield St Andrew
Bramfield St Andrew
Bramfield St Andrew
Bramfield St Andrew
Bramfield St Andrew
Bramfield St Andrew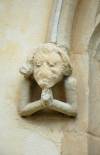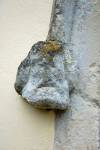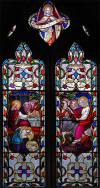 What you need to know about this church
St Andrews church is located in Bramfield, a village in Suffolk about 3 miles south of Halesworth.
* denotes external links that open in a new window
Visiting Bramfield St Andrew
The detached round tower of Bramfield St Andrew's, built about 18 feet south-west of the Church, is unusual. It has very thick walls, possibly for stability as it has no nave to give support. It was probably built in the early 14th century, about the same time as the nave and chancel. It now has 15th century Tudor brick belfry openings and later brick repairs and battlements. There is also a brick-framed east doorway of three chamfered arches to provide access. The nave and chancel are both thatched, with ridges with points, and aprons lower down the slope, also decorated with a series of points. Although the fabric of the flint work can be seen in the tower, both the nave and the chancel are rendered and have creamy lime-wash. The windows have 14th century curving tracery, (except for the west window of intersecting Y tracery), with the east window having reticulated (net-like) tracery.
The west nave lacks side windows and displays four hatchments (for part of the funeral ceremony) of the Rabbett Family, with rabbits in their heraldry. The 14th century font stands close by the south door, and has a quatrefoil on each panel of the bowl and engaged shafts round the stem. There are the remains of a wall painting on the north nave wall, which has four angels holding chalices, between the arms of a cross. It probably formed the background for a side altar. The nave windows have unusual late 19th century glass, bluish/green with white recognisable flowers and foliage. The outstanding feature of this Church is its early 16th century Rood screen, largely unrestored. It has vaulting on the back as well as the front, and on the south side the fan vault is enhanced by diminutive angels in the blue panels. There are flower paintings, gilding and traces of colour, and gesso (plaster) work of saints under canopies on the uprights and rosettes on the dado rail. The painted panels show Saints Mark, Matthew, Luke, John and Mary Magdalene (with a casket of ointment). There are striking marble monuments in the chancel for Arthur Coke †1629, and Elizabeth Coke †1627 (note the lace). The ledger for Bridgett Applewhaite †1737 needs reading.
Conclusion: open village church with detached tower