Little Bradley All Saints
Little Bradley All Saints
Little Bradley All Saints
Little Bradley All Saints
Little Bradley All Saints
Little Bradley All Saints
Little Bradley All Saints
Little Bradley All Saints
Little Bradley All Saints
Little Bradley All Saints
Little Bradley All Saints
Little Bradley All Saints
Little Bradley All Saints
Little Bradley All Saints
Little Bradley All Saints
Little Bradley All Saints
Little Bradley All Saints
Little Bradley All Saints
Little Bradley All Saints
Little Bradley All Saints
Little Bradley All Saints
Little Bradley All Saints
Little Bradley All Saints
Little Bradley All Saints
Little Bradley All Saints
Little Bradley All Saints
Little Bradley All Saints
Little Bradley All Saints
Little Bradley All Saints
Little Bradley All Saints
Little Bradley All Saints
Little Bradley All Saints
Little Bradley All Saints
Little Bradley All Saints
Little Bradley All Saints
Little Bradley All Saints
Little Bradley All Saints
Little Bradley All Saints
Little Bradley All Saints
Little Bradley All Saints
Little Bradley All Saints
Little Bradley All Saints
Little Bradley All Saints
Little Bradley All Saints
Little Bradley All Saints
Little Bradley All Saints
Little Bradley All Saints
Little Bradley All Saints
Little Bradley All Saints
Little Bradley All Saints
Little Bradley All Saints
Little Bradley All Saints
Little Bradley All Saints
Little Bradley All Saints
Little Bradley All Saints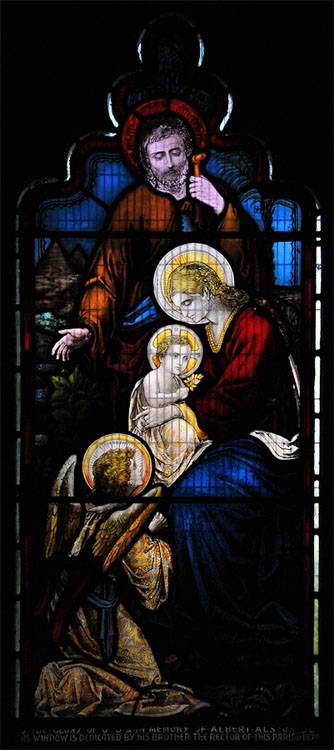 Little Bradley All Saints
Little Bradley All Saints
Little Bradley All Saints
Little Bradley All Saints
Little Bradley All Saints
Little Bradley All Saints
Little Bradley All Saints


What you need to know about this church
All Saints church is located in Little Bradley, a small rural village in Suffolk about 6 miles north of Haverhill.
* denotes external links that open in a new window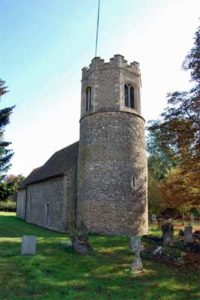 Visiting Little Bradley All Saints
The church of All Saints in Little Bradley lies in a rural setting in a pretty valley. Unfortunately, it is kept locked, so if you want to see the interior, you have to make the appropriate arrangements. See the website for contact details.
Here the 12th century tower fell in the 15th century, and was replaced in the late 15th/early 16th century with an additional octagon for the belfry. Possibly the nave west wall was also rebuilt, as its flint-work differs from that seen in the north and south nave. The tower is not in bond with this wall, and was therefore added on to an existing wall. The octagon sits on a stone string course. The four belfry openings are stone framed, with cusped Y tracery, and the tower is crowned with a stepped battlemented parapet. The nave walls have been heightened, to accommodate the larger windows, with different stones at the tops of the quoins. The chancel north wall has two slit windows (one blocked), from the 12th century, and there is a 19th century lancet window. On the east chancel wall it can be seen that the east window, of triple conjoined lancets, has been inset into the area of a larger, earlier, perhaps 12th century, window. It appears that the narrower eastern half of the chancel was a later extension, possibly in the 14th century, added to a shorter 12th century chancel. The south porch is made of timber and was added in the late 19th century. It protects a 12th century doorway, with a simple round-headed arch.
Though the tower has been rebuilt, it retains its round-headed arch from the 12th century. It is now filled with a sturdy door frame, which was possibly put in place as an external secure door before the tower was rebuilt. The chancel arch was also made in the 12th century. Near it stands the 18th century pulpit, which has its tester above, inlaid with a central sun motif. There are brasses of interest in the chancel: I (north chancel, lower), Thomas Underhill and wife Thomasin, (civilian, two kneeling figures circa 1510); II (south next chancel arch) Thomas Kighton circa 1530 (headless, in armour), 2 sons 1 daughter; III (north chancel, upper) John Daye †1584 and Als (Alice – 2nd wife) 6 sons, 5 daughters, 2 chysom children (under the prayer desk, who died young) and the shield of The Stationers' Company. [He had two wives, each having 13 children! He was an early printer of important books, i.e. Elizabeth I's Prayer Book in 6 languages and Foxe's Book of Martyrs]; IV (north chancel floor) John le Hunt †1605 (civilian) and wife Jane, and inscription; V (south-east chancel) Thomas Soame †1606 and wife Elizabeth, (brass plate with outlines of man in armour, wife, 5 sons, 2 daughters, and inscription). The south chancel also has a large monument for Richard le Hunt †1540, wife Ann, 2 sons 1 daughter, all kneeling, with heraldry at the top. Ann then married Thomas Soame. She had 14 children and died in 1558. The south-west chancel window has fragments of medieval glass and some modern glass, put together to form a cross.
Conclusion: pretty village church in a rural setting which is unfortunately locked