Appleton St Mary
Appleton St Mary
Appleton St Mary
Appleton St Mary
Appleton St Mary
Appleton St Mary
Appleton St Mary
Appleton St Mary
Appleton St Mary
Appleton St Mary
Appleton St Mary
Appleton St Mary
Appleton St Mary
Appleton St Mary
Appleton St Mary
Appleton St Mary
Appleton St Mary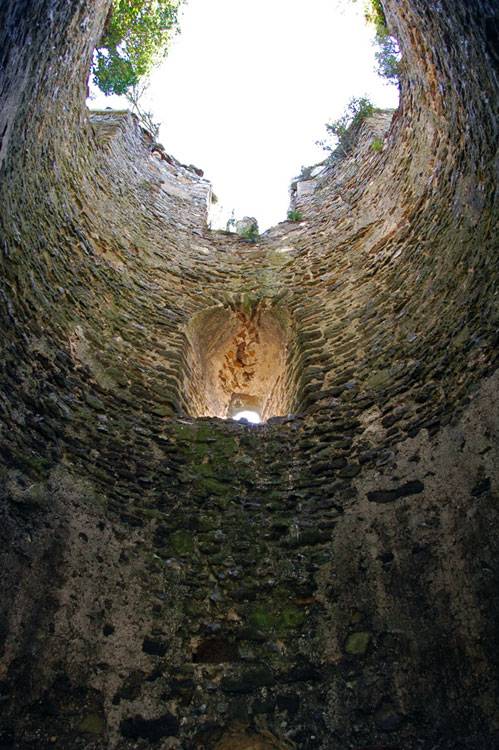 Appleton St Mary
Appleton St Mary
Appleton St Mary
Appleton St Mary
Appleton St Mary
Appleton St Mary
Appleton St Mary
Appleton St Mary

What you need to know about this church
The ruins of St Mary's Church are located in Appleton, a deserted medieval settlement on the Sandringham Estate, a mile or so to the south of Sandringham House in Norfolk.
Today, only large farm buildings remain close to the church.
* denotes external links that open in a new window
Visiting Appleton St Mary
The ruins of St Mary's church in Appleton are really interesting, as a lot of the former church can still be seen. Therefore you can imagine how the complete church must have looked in medieval times. The church itself is located within the Sandringham Estate, although a village in the name Appleton does no longer exist. It was mentioned in the Domesday Book, but was obviously gradually deserted over the medieval period. The parish lands were bought in 1602 by a Edward Paston, so it is concluded that the village had already disappeared by the early 17th century. There was obviously a double moated hall near close to the church, but today, only the church ruins and the neighbouring farm buildings remain.
The ruins are accessible at all times, which is not the case for all the ruined churches in Norfolk. When you walk up the road to the ruins, the first thing you will see is the round west tower. It is still in a rather good state, and much of it is still there. It is of Late Saxon origin, while the rest of the church is from about 1300, and contains reused Roman building materials.
Apart from the still quite intact tower, the north wall of the nave and the arcades of the south wall – which led into the former south aisle, of which nothing is left – are still in good condition, while the chancel is gone; only parts of its west wall remain. Added to the south wall – close to the tower – are the remains of a porch. Why it was built is not known.
After our latest visit in 2012, the church has obviously been cleared of the overgrowth, as more current photos on the internet suggest.
In spring 2017, works to consolidate the remaining church fabric were finally completed.
And in summer 2017, further excavations in the nave took place. They were undertaken to uncover a floriated grave cover and to better mount the Agnes Paston grave cover; during these works two further stones were discovered: the stone of Thomas Paston and a former headstone cut out of a slab decorated with 11th century interlace.
So, all in all, St Marys is a church ruin always worth a visit, but keep in mind that in the summer months there will be lots of nettles inside the church.
Conclusion: an easy to find accessible ruin with still plenty to see and discover