Great Ringstead St Peter
Great Ringstead St Peter
Great Ringstead St Peter
Great Ringstead St Peter
Great Ringstead St Peter
Great Ringstead St Peter
Great Ringstead St Peter
Great Ringstead St Peter
Great Ringstead St Peter
Great Ringstead St Peter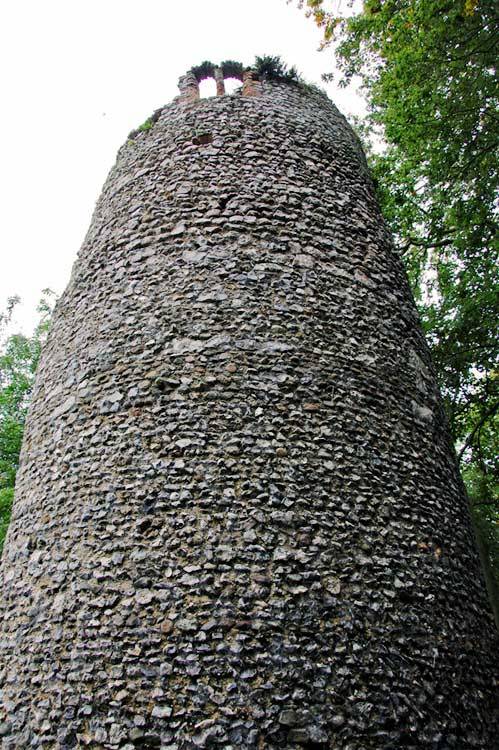 Great Ringstead St Peter
Great Ringstead St Peter
Great Ringstead St Peter
Great Ringstead St Peter
Great Ringstead St Peter
Great Ringstead St Peter
Great Ringstead St Peter
Great Ringstead St Peter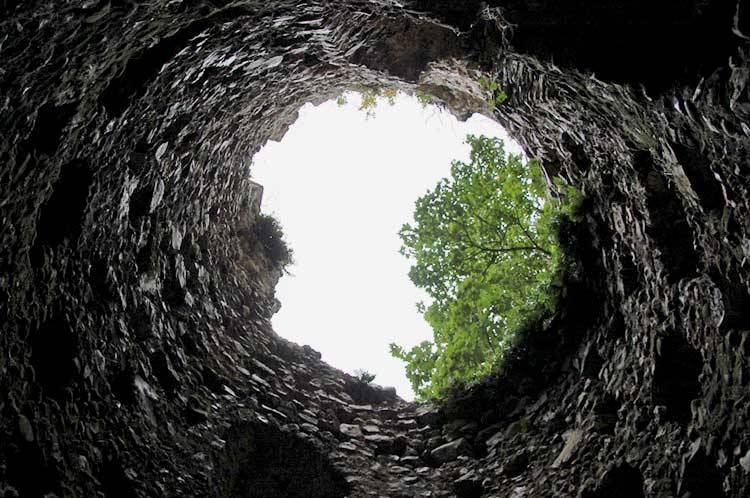 Great Ringstead St Peter
Great Ringstead St Peter
Great Ringstead St Peter
Great Ringstead St Peter
Great Ringstead St Peter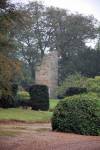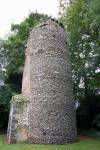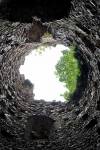 What you need to know about this church
St Peter's is a ruined church located in Ringstead, a small Norfolk village.
These are the ruins of the former church of Great Ringstead, while the parish church today is St Andrew, a couple of hundred yards to the north.
* denotes external links that open in a new window
Visiting Great Ringstead St Peter
A word in advance: the ruins of St Peter in Great Ringstead are on private grounds, and it was only possible for me to visit it as my friend a co-author `Lyn Stilgoe of the Round Tower Churches Society had made the necessary arrangements with the owner. So, please refrain from entering the grounds!
As this round tower stands in a private garden, the surroundings have been "tidied" up and landscaped over the years. A curious porch has been added to the east of the tower arch, probably in the 19th century, or later, giving the interior a grotto-like appearance. Nothing is known about the former church, except in the 1720s it was described: "A round steple (tower) cap'd with lead. The church and chancel til'd with Dutch pantiles on the north sides, and our square tiles south. A very old font standing upon four pillars. The inside of it is oval. One bell".
In 1771 the two Churches of St Andrew and St Peter were consolidated, with the intention of using both churches. Only a year later it was said that "St Peter's is very old and much decayed ….very damp and unwholesome…". It was decided to sell the stone, wood and glass, pull down the walls and use the materials for repairing St Andrew's.
The tower has a flat east wall, indicating that it was added to an earlier church. The roof-line of the steeply pitched nave roof can be seen, above a blocked, splayed window, which opened into the nave. The 11th century tower walls are formed of fairly small cut flints in neat courses, with occasional large flints and pieces of dark brown ferricrete, until it reaches the belfry stage, where the flints are much larger.  The belfry is probably a later build, perhaps 15th century. It still retains the brick frame of a round-arched double opening facing north, but much of the belfry, particularly to the south, has gone. The west wall contains two flint-framed splayed slit openings, at ground floor level and one above. Inside there are apparently many pigeon holes, left from the tower's use as a dove-cote. The west side of the low tower arch is formed of flints, both for the arch and for the jambs, but the east side is not visible, due to the added "porch".
Skeletons have been found at times in the garden, but there is no indication how large the churchyard was. Four 18th century gravestones have been placed next to the tower.
Conclusion: only the tower is left of this church on private grounds